Dear Primary Parents,
You will be aware from Stuart Bridge's email yesterday, that some schools are now being instructed to close due to an increase in upper respiratory infections in their populations.  We continue to monitor the situation closely and are in continual contact with the Centre for Health Protection (CHP). We are doing everything we can to keep classes open, however, in the event that we do need to revert to online home learning I wanted to share with you how this will work.
As in previous months, the online home learning programme for Primary will closely follow the structure of a normal school day in order to provide additional time for students to learn alongside their teachers. The school day will usually start at 8.20am and finish at 3pm, however, on the first day of any future closure of classes, the school day will start at 10 am. This will enable the teachers to adapt the current planning and upload essential learning resources for the day in order to support all students online and to follow on seamlessly from their previous in-class learning.  You will be able to check your child's daily timetable on their Google Classroom, and the children can continue to access online learning tools like Manga High and Spelling Shed, or catch up with some valuable reading before 10 am.
There will be live-time interaction with students in every lesson and teachers will be available to support children with their learning needs throughout the day. Teachers will record the parts of the lesson which are most useful for students, so that children who are not able to virtually attend the Google Meet can access the key content afterwards.
8.20 – 8.30 am – A daily live Google Meet from Monday – Friday with their class teacher and class friends for registration and welcome to the day. The children will be involved with discussions about the planned learning for the day.
A timetable for the school day will be shared on Google Classroom. This will be the class timetable for both online and in-school learning for Term 1. Online learning will follow the daily structure of this timetable.
Activities will be shared in Google Classroom and will be accompanied with recorded or videoed explanations and examples for different areas of learning including Maths, Discovery, Reading and Writing. Class teachers will introduce these videos, and support the children during these lessons in real-time.
In the event of a whole school closure, live specialist lessons will be delivered through Google Meets according to the weekly timetable. This will include lessons for Mandarin, PE, Learning Technology and Music.
In the event of a partial closure, with only a few classes being required to close, the timetable for specialist lessons may need to change to accommodate classes that remain in school. Any necessary changes will be clearly shown on the daily virtual timetables in the class Google Classroom.
A weekly Assembly with Mrs Walter and Ms Lees, including Better Than Before Celebrations will take place on a Friday afternoon. All children have the opportunity to join the assembly by opening the link which will be available on their Google Classrooms.
Again, I would like to emphasise that we are doing everything we can to keep classes open and we continue to rely on your support in reminding the children about the importance of hand sanitisation and mask-wearing. Your ongoing efforts have helped keep us open so far so thank you all very much.
Should you have any questions about potential class closures, please don't hesitate to contact me directly at [email protected]
Kind regards,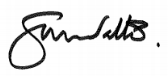 Susan Walter
HEAD OF PRIMARY