Dear DBIS Primary Families,
As you are now aware, we have today received confirmation from the Education Bureau (EDB) that we are required to suspend all in-school classes for all students from Wednesday 2nd December. Our online home learning programme will therefore be reinstated from 8.20 am on Wednesday.
Online Home Learning
As in previous school closures, the online home learning programme for Primary children will closely follow the structure of a normal school day in order to provide additional time for students to learn alongside their teachers. The school day will start as usual at 8.20 am and finish at 3 pm. There will be live-time interaction with students in every lesson and teachers will be available to support children with their learning needs throughout the day.
8.20 – 8.30 am: A daily live Google Meet from Monday – Friday with their class teacher and class friends for registration and welcome to the day. The children will be involved with discussions about the planned learning for the day.
A virtual timetable for the school day will be shared on Google Classroom each morning.
Morning Break: 10.00 – 10.30 am
Lunch Break: 12.15 – 1.00 pm
End of the School Day: 3.00 pm
Activities will be shared on Google Classroom and may be accompanied with recorded or videoed explanations and examples for different areas of learning including Maths, Discovery, Reading and Writing. Class teachers will introduce the learning at the start of each lesson and support the children during these lessons in real-time.
Live specialist lessons will be delivered through Google Meets according to the weekly timetable. This will include lessons for Mandarin, PE, Learning Technology and Music.
A weekly Assembly with Mrs Walter and Ms Lees, including the Better Than Before Celebrations will continue to take place on a Friday afternoon at 2 pm.
Exercise Books and Learning Resources
On Tuesday the children will come home with their exercise books and any necessary resources they may need to support their learning in the coming two weeks. Should further resources be needed prior to the break, this will be communicated to you on the Hub by your child's Year Group Leader.
Chromebooks
Years 4 to 6 students are welcome to borrow a Chromebook until in-school lessons resume. Students will be allowed to take the Chromebook and charger home at the end of school on Tuesday, providing the Chromebook Loan form has been completed by 9 am on Tuesday
The form can be found at the link here: DBIS Student Chromebook Loan Agreement Form
For students who previously borrowed a Chromebook in November (Y4AH, Y5EJ and Y6CD), we will assume that you will wish your child to bring it home again unless you email the Helpdesk otherwise, so there is no need to complete the form again.  Please provide your child with a suitable sturdy bag to transport the Chromebook home safely.
I recommend that you check your child can access Seesaw and Google Classroom from home before Wednesday and if you have any technical difficulties at all, please contact the Helpdesk ([email protected]) as soon as possible.  The Helpdesk hours are 8 am to 4 pm but we will extend this until 5 pm on Tuesday to give you more opportunity for any needed support ready for Wednesday.
Christmas Jumper Day
I am highly aware that this is not the Christmas news any of us wanted to hear, but we do want to give the children an opportunity to feel festive on their last in-school day tomorrow. If they could come into school tomorrow in their colourful Christmas outfits that would be great and I know the children will enjoy that very much.
I have every confidence that the online home learning programme for our Primary children will continue to support their progress and development over the coming two weeks. As a school, we continue to recognise the impact that school closure has on families and we cannot thank you enough for the support you continue to offer your child with their learning. We understand that the current situation will affect different families in different ways and would like to reassure you that we are here to support in any way that we possibly can and encourage you to reach out to me at [email protected] or Anna Lees (Deputy Head of Primary) at [email protected] if you have any questions or concerns.
Kind regards,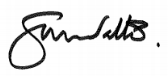 Susan Walter
Head of Primary