Dear DBIS Families,
End of Year School Report, Move-On-Up Morning and New Classes for 2021-22
What an extraordinary school year this has been, but a year which has left me extremely proud to be part of the DBIS community.
I have been so impressed with the flexibility, resilience and positivity our students have shown throughout an extraordinary year of learning. The way the children rose to the challenges of transitioning between in-school and online home learning during the COVID-19 extended school closure periods was again inspiring to see. On behalf of my colleagues, and myself, I would like to thank you all for the support you showed to your children and to us here at school during this time. I believe that the window into your children's learning has been opened in a unique, positive and permanent way, and we remain committed to keeping this closer relationship and understanding open as we move into next year and beyond.
School Reports
We are delighted to share with you your child's End of Year school report. Reports will be activated on the Parent Portal from 5pm on Friday 18th June. We have 500 reports to generate, and this can take time so please do be patient. We expect that all reports will be available on the Parent Portal by midday on Saturday if not before.
Transition Morning and New Class Lists
We are delighted to let you know that on Friday 18th June, our Primary students will experience a transition morning. The purpose for the morning session is to enable the children to spend some quality time with their new classmates and meet their new class teacher (if they are currently at DBIS).
As you know, DBIS is committed to helping children develop as independent learners who have the ability to build successful relationships with existing and new friends. An important part of this process is to ensure that they are in learning environments that are balanced and filled with opportunity.
Class mixing for the new school year is done on an annual basis which is beneficial for children as it allows for:
Greater development of social skills
Growing independence
Broader friendship groups across the year group
The creation of balanced classes
Ensuring the best possible placement of all children is a priority for the school. Careful consideration is given to the points outlined below before any decision is made about the class your child will be in. Considerations always include:
The friendship requests, ensuring every child will have at least one chosen friend in their new class
The balance of boys and girls
Creating classes that have a broad range of abilities and learning needs
The number of children with English as a first, or additional language
Integrating new students alongside existing students
Current class teachers, along with the school leadership team, spend a long time putting together the new class lists before reviewing them against all the considerations above. Once classes are finalised the unique needs of each class are taken into account when matching new classes to a teacher.
As a parent, you have already helped significantly in this process in choosing with your children, their friendship choices.  You can support this process further by:
Helping your child understand that new classes are a great opportunity to make new friends
Reminding your child that it is not possible to place him/her with all their requested friends
Reiterating that friendships will remain even if children are not in the same class
We truly value all friendships and support the children in maintaining existing friendships in the playground and during cross-year group activities, whilst they enjoy the opportunity to develop new friendships within their new classes.
The class lists are now final and, because of the careful consideration that has already gone into putting together the classes, we will not be entertaining requests for children to move.
Class lists will be emailed to you on the afternoon of  Friday 18th June. We acknowledge that some children need a little time to adjust to change, so we kindly ask that you remain positive about their placement whilst talking to your child. Please do contact a member of the Primary Leadership Team should you have any questions.
Children who are leaving DBIS at the end of the term will be meeting as a group with us. We will be talking about transitioning to a new school and celebrate all that can be good in saying goodbye. We hope that this will give our leavers a real sense of what they will take with them in order to make a real success of their new schools.
Please be reminded that the school day will finish for Year 3 to 6 students at 12.30 pm on Friday 25th June. The children will not be eating lunch on that day, so you may want to consider giving them an additional, or slightly larger snack that day.
We look forward to all the children having a wonderful time with their new class on Friday and I am sure you will join us in encouraging the children to continue to build on the resilient and positive approach they have mastered this year as they start their transition to the year ahead.
Kind regards,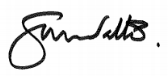 Susan Walter
Head of Primary
Frequently Asked Questions
Below is a list of FAQs, hopefully, these cover the most common questions we get asked. However, please contact your child's current class teacher if you have any questions or concerns not covered below.
Are the friendship choices ranked?
No. It does not matter which order the friends are chosen in. We do not expect the children to be ranking their friends.
Can I request a specific teacher for my child?
For us to balance the classes and achieve an even mix of students, the taking of individual requests would make the entire process unmanageable.
My child has two close friends, will they all be together?
We ensure that all children are placed with at least one of their requested friends. It is possible they will be with more than one friend but we cannot guarantee this.
Can I request a class change for my child?
We make every effort to ensure that your child is placed in the best possible class. As many factors have already been considered, it is not possible to move children at this time. Positive reassurance always helps alleviate worries and past experience supports that children settle very quickly into their new classes after the holidays.