Dear Parents/Guardians,
I hope your son/daughter has enjoyed their start to Year 12, albeit in a very different format to what we had hoped.
Settling into Sixth Form is not easy under normal circumstances and it can take a while for students to truly 'find their feet' and get used to day to day life as a Sixth Former.  Some parents may also be unfamiliar with the A Level system and may have questions about this.
To this end, I would like to invite you all to attend a 'Settling Into Year 12' parent event. This event will run from 6.30pm – 7.30pm on Tuesday 15th September. During this online session we will cover:
– learning routines & learning environment
– key staff
– attendance and punctuality
– qualifications & courses
– subject textbooks
– exam procedure & provisional dates
– the university application process
– student leadership
– key reminders
If you have anything you would like to add to the session, please do let me know by emailing me in advance.
Unfortunately, we will not have time in this session to discuss the recent examination results at length.  If you would like to discuss these specifically relating to your son/daughter please email me to set up a meeting.
This link will be live from 6.15pm on Tuesday 15th September.  To avoid technical delays it may be wise to log in 5 minutes before the session is due to begin.
I look forward to meeting you all.
Best wishes,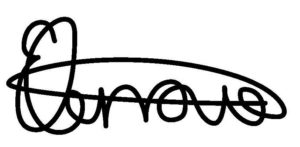 Emma Cerrone
Head of Sixth Form