Dear parents,
I'd like to start by thanking all parents of Year 11 students for their support during this difficult time as well as those parents who have contacted me directly with regards to online learning provision.  This communication and contact is vital in helping me support the students as their YGL. 
Many Year 11 students have made a good start to their online learning, organising themselves and staying in contact with their teachers via school email or Google Classroom.  We do still have students who do not appear to be engaging with the online learning fully so can I urge parents to encourage your child(ren) to maintain routines where possible and try to log into as many live lessons as they can.  Please feel free to email me ([email protected]) if you have any concerns about this or if you feel your child(ren) is finding it difficult to access online learning, please try to be specific about which subject/s are involved as this helps me approach the situation faster.  
On Friday 7th February (1.25pm start HK time) I ran a voluntary online live assembly for all Year 11 students in order to check in with them and get feedback on where we can improve their online learning in this important period.  For students who were able to log in this was positive both in terms of student learning but also wellbeing as it was clear to me that the students were lifted by being able to have contact with their peers too.  Students will also able to feedback on areas where they were worried or concerned.  As a result of this, I have been able to feedback to staff in order to try to react to these concerns.  Furthermore, I also made students a digital planner to help them organise their time and studies during this online learning period, which I have since uploaded on to their Year 11 Google Classroom (q7hqrui) for their personal use.  Since this was a positive experience I will be doing the same again this Friday (14th February, 1.25 pm start, HK time) and your child(ren) will get an email today instructing them how to log into this voluntary assembly.
I appreciate that at this crucial time for Year 11 there are many questions about how this closure may impact on examinations etc and this is something that MLT and SLT are working to resolve with examination boards.  Obviously, once there is definitive information to share with parents we will do so at the earliest possible time.
Thank you again for your support and please contact me to discuss anything further ([email protected])
Emma Cerrone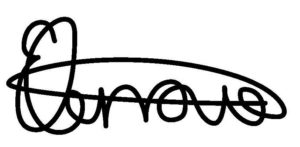 Year 11 YGL