Dear Primary Families,
Firstly, we would like to thank you for the continued support of the online learning and the further guidance you are providing at home; it is hugely appreciated. We do acknowledge that these circumstances are incredibly challenging for parents and families. As you can see from the learning opportunities posted on the online platforms, our teaching teams have been incredibly creative and innovative with the activities posted for your children. We recognise that more active learning can involve more parental participation and we truly thank you for engaging with the children's learning when possible.
After detailed analysis of feedback we have received from Primary families and staff about what is most successful, and what best addresses some of the challenges that the online learning has presented, we would like to clarify the expectations moving forward from Monday 2nd March.
Live daily interactions with class teachers will take place between 9:00 – 9:30am and 2:30pm – 3:00pm (HK time), using Google Meet. The Learning Technology Team are in the initial stages of testing this platform for Primary and further information will be shared through your classes' Year Group Leader when this is fully functioning. You can also find the video conferencing guidance and online teaching expectations attached to this bulletin.
In order to maintain curriculum coverage in the most engaging and supportive way, we will be introducing further opportunities for live interactions between teachers and students. The purpose of this daily hour of contact is as follows:
9:00 – 9:30am:
Provide an opportunity to clarify any issues with the online learning tasks set for the day ahead, giving students confidence in the activities they are undertaking, reducing the need for active parent support and clarification
Allow students the chance to interact in real-time with their teacher, giving them much needed encouragement for the days learning
Create a safe platform for live peer to peer interactions and student to teacher conferences
2:30pm – 3:00pm:
Reflections of learning from the day
An opportunity for the children to enjoy a story
Answer any questions that have occurred throughout the day
Celebrate learning that has taken place
Guidelines for all live interactions can be found
here
. To ensure the ongoing safety of your children in their digital learning environment, please can you ensure you read the guidelines before Monday 2nd March.
Thank you once again for all your ongoing support during this period of school closure. We are very proud of the effort our teachers continue to put into providing engaging learning opportunities to ensure the children make progress through the curriculum. However, it continues to be a challenging time for all involved, so we remain committed to continually reviewing and improving our provision for all students going forward.
Our thanks and best wishes to you all,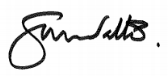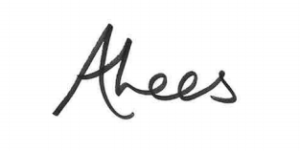 Susan Walter              Anna Lees
Head of Primary
Deputy Head of Primary