Dear Parents,
During the week beginning Monday 15th March 2021, we would like to invite our Year 3 to Year 6 parents to a Parent-Teacher Conference. The focus of this meeting is for you to discuss your child's wellbeing, alongside their progress and attainment in core subjects. This is also an opportunity for you to share with your child's class teacher any additional information you feel would be useful in helping us to support them in the coming months.
To book your Parent-Teacher Conference, please use the link below. We kindly request that you make your booking by Thursday 11th March as the system will be closed at this time. Should you miss this deadline, please liaise directly with your child's class teacher to make an appointment.
https://www.schoolinterviews.com.au/code?code=vzzp2
If the above link can not be opened, you may need to copy and paste it into your browser. Please contact the IT Department if you require additional support with the system ([email protected]). The event code, should you need it, is vzzp2.
We look forward to seeing you online to discuss the wellbeing of your children, the progress they have made and the next steps in their learning.
Kind regards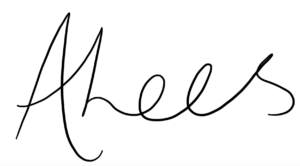 Anna Lees
Deputy Head of Primary