Dear Parents,
We have been delighted to see our Primary children back in school even for a limited time over the last few weeks. They all seem to thoroughly enjoy being back in class and it has given us the best opportunity to see face to face how they are all doing and to listen to their feedback about how we can continue to support them in their learning and in how they are feeling during this ongoing pandemic.
Our teaching teams have been working extremely hard to ensure that we maximise the time we have in class with your children.  Our number one concern is the ongoing wellbeing of the children because we know that happy children make the best learners. During their mornings in school, the children have been actively involved in some of the more creative aspects of our school curriculum and taking some time away from their screens. This learning enables us to talk with all the children about the feelings they have about the current situation and to develop the language they may need to better understand these feelings. We have several resources available to support families with these types of discussions in the Wellbeing section of the Parent Hub HERE.
Thank you to those of you who have already completed the feedback survey to support us in our continued developments of the online home learning programme.  If you have not already done so, but would like to share your feedback with us about how your child is getting on, please do complete the short survey linked below:
Primary Parent Feedback Survey
I will be hosting an online meeting for parents on Tuesday 9th February at 9 am. If you would like to be part of this meeting, and not already expressed your interest in being part of the Primary Parent Group this year,  please register your interest on the Jot Form here: https://form.jotform.me/72968871315468
Thank you all again for the support you continue to provide in what I appreciate is an extraordinarily difficult time for everyone.
Best wishes,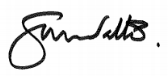 Susan Walter
Head of Primary.