Dear Primary Families,
There is currently a T3 severe weather warning in place and the Hong Kong Observatory is considering raising this to a T8 overnight. If this happens and a T8 is still in place by 6am, the school campus will be closed for all staff tomorrow.
As we have started the term with our online home learning programme, we are planning to continue with this tomorrow. Please can students log into their Google Classrooms, and Google Meets as usual so that class teachers can talk the students through the plans for the day's learning.
We are aiming to deliver learning activities as planned tomorrow wherever possible, however with a T8 in place, some changes may be inevitable.  Please be mindful that most of our Primary teaching team have been leading lessons from the school campus. Our teachers are very focused on continuing to deliver the highest quality provision of online learning. However, if they are not able to come into school tomorrow,  we ask for your patience and understanding if the Google Meet sessions do not run as smoothly as normal as internet connections may not be as stable as they are when teachers are in school. In addition, specialist lessons will aim to run as normal. 
Should there be a T3 signal or lower in place by 6am tomorrow, our teachers will offer the full online home learning programme as planned. We kindly ask for your understanding should changes need to be made to your child's timetable tomorrow and thank you in advance for your flexibility and support. 
Please do not hesitate to contact me at [email protected]  should you have any questions or concerns.
Kind regards,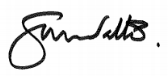 Susan Walter
Head of Primary