Dear Parents,
We are delighted to be working towards the prospect of our children returning for half days, 5 days per week after the Easter holidays. This is of course subject to all staff members testing negative in the COVID testing scheme and the EDB approving our plans once all tests are confirmed. We have been planning for both eventualities and we would like to share these plans with you to ensure you can prepare accordingly.
Plan A (full school resumption for half days)
If DBIS is approved for half day resumption, we have designed a timetable that will ensure the children complete the great majority of their learning in school. The school day will run from 8:15am and finish at 1pm. The children will go home for lunch and each afternoon there will be a learning opportunity for the children to complete (please see the timetable below). Please refer to the Parent Hub for your child's individual class timetables as communicated by their Year Group Leader.
| | | | | | |
| --- | --- | --- | --- | --- | --- |
| 8:05 – 8:15am | 8:15 – 10:00 | 10:00 – 10:30 | 10:30 – 12:50pm | 12:50 – 1pm | 1 – 2pm |
| Welcome time | Learning block 1 | Break and snack time | Learning block 2 | Hometime | Lunchtime and end of the school day |
Staggered entry and exit to school
In order to ensure adequate social distancing and to avoid large gatherings, we will be welcoming the children into school between 8:05am and 8:15am.
Y3TS and Y3AR children should enter school by the EY1 gate next to the pagoda. All other Primary children should enter by the main gate.  Please remember to complete your child's temperature record before coming to school in the morning, which will be checked at the gate.
At the end of the school morning, children in Y3TS and Y3AR will leave via the EY1 gate. All other students will leave through the main gate. We will no longer be using the back gate for Year 6 students as this gate will now be used by secondary students leaving at the same time.
The EDB requires that we avoid all group gatherings in order to open the school safely, we therefore ask all parents to avoid congregating in groups at these times and to leave the campus as quickly as possible. In order to open, the school must adhere to rigorous guidelines in terms of when the campus can be open, we therefore ask that families do not remain on campus when the school day ends at 1pm.
Tung Chung Bus
The Tung Chung bus will arrive at 8:15am at the main campus and leave school at 1pm. A detailed timetable will be communicated to families by Rose Ting.
Maximising the children's learning time in school
With lessons starting earlier and moving lunchtime to 1pm, we are able to ensure the great majority of learning takes place when the children are in school. Weekly assemblies will continue to take place in the afternoon as well as a weekly Mandarin activity which will be posted online. Class teachers will also provide an optional afternoon activity on the remaining 3 days which is specified on your child's class timetable.
Snacks
We recognise this extended morning may initially be challenging for the children who are used to eating lunch earlier. With this in mind, we will be providing the children with two opportunities to eat a small snack. EDB regulations specify that children are not allowed to eat lunch in school, therefore please ensure your child has two easy to eat, healthy snacks to keep them going throughout the morning. We suggest these are separately packaged and labeled for the children.
Keeping children and staff safe
Now that we are allowed to welcome all the children back into school at the same time, the health and safety of our children and staff remains our biggest priority. As a result, we will be avoiding mixing children across classes unnecessarily. This will mean that mixed class groups such as RWI and Maths Enrichment groups will be suspended and these programs will be supported in class.
It remains extremely important that children continue to wear masks whenever they are in school, this includes on the way to and leaving school. Please support this message at home and ensure your child's mask is securely fitted to cover their nose and mouth. We will be supporting the children in sanitizing their hands regularly and ensuring classrooms are well ventilated at all times.
Plan B
We have done all we can to ensure that school can reopen for the maximum amount of time possible and for the maximum number of children. Should it not be possible for us to reopen according to the plan above, we will be reverting to the current timetable and will continue with Week 3 as detailed below:
Every week

(Mon, Tues, Wed)

EY1

EY2
Y3
Y4
Y5

Y6

Mon

In school

In school
Home Learning
Home Learning
In school

In school

Tues

In school

In school

In school

In school

Home Learning
Home Learning

Wed

Home Learning
Home Learning
In school
In school
In school

In school
Week 3

EY1

EY2
Y3
Y4
Y5
Y6
Thur
In school
In school
In school
In school
Home Learning
Home Learning

Fri

Home Learning
Home Learning
In school
In school
In school

In school
As soon as we have confirmation from the EDB regarding whether the school can reopen, we will let parents know – this will be during the Easter Holidays.
We are extremely hopeful that the children will be returning for longer periods in Term 3 and look forward to being able to support the majority of their learning face to face rather than on screen. As always, we recognise how incredibly challenging this last year has been for our children and for you as parents and thank you so very much for your positivity, thoughtful communication and support.
I would like to wish all our Primary families a wonderful break and look forward to welcoming the children back after the holidays.
Kind regards,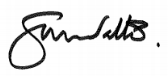 Susan Walter
Head of Primary