Dear Parents,
Resumption of Primary Classes
I am delighted to let you know that the Education Bureau (EDB) has confirmed that DBIS is allowed to reopen for face to face teaching for all our children from Nursery – Year 13. DBIS will of course need to comply with regulations and guidelines from the EDB and I am delighted to share an overview of the plans for our Primary children. Please note that we will not be in a position to continue with the online home learning programme once children return to the school campus.
Whilst we would love to be able to welcome all our children back at the same time, we are required to resume school in a series of phases and once all children are physically back in school, the school day will be adjusted slightly for year groups to ensure we avoid large groups gathering at the same time in the same space. This letter will give you an overview of the school day for each of our Primary year groups.
Phased return dates
Please find below the dates at which different year groups will return. Please note, the online home learning programme will continue up until your child returns to school.
Wednesday 23rd September:
Year 3 and 4 students will return to school for full days. In order to comply with the EDB guidance, we need to stagger the start time for our students as we did in May. Please note that Year 3 students will be coming into school 10 minutes later than usual at 8.30 am. The start time for Year 4 remains 8.20 am
Year 4 students will be required to be at school from 08:20 am to 3:15 pm.

Year 3 students will be expected to be in school from 08:30 am to 3:15 pm.
Tuesday 29th September:
From this point onwards, Year 5 and 6 students will return to school meaning that all Primary students will be back on site for full days. Again, to support the staggered start time, please can Year 5 and 6 students be at school from 8.10 am.
Year 6 students will be required to be at school from 08:10 am to 3:15 pm.

Year 5 students will be expected to be in school from 08:10 am to 3:15 pm.

Year 4 students will be required to be at school from 08:20 am to 3:15 pm.

Year 3 students will be expected to be in school from 08:30 am to 3:15 pm.
Timetables
The introduction of the slightly staggered morning start time enables us to continue to run the normal school timetables for all Year 3 to 6 children.
Break and lunchtimes
To accommodate the Education Bureau requirements regarding students eating patterns at break and lunchtimes, we have had to make a few changes. These changes align with our previous re-opening requirements. We are required to have staggered set times for children to eat their lunch, in two sittings, with specific year groups having their lunch at certain times. There will be no change to the timing of morning break, however, play areas will be specific for particular year groups.
As per EDB regulations, the spaces where children eat must be single-purpose, meaning that the children cannot eat in their classrooms. As a result, lunchtime has been extended by 15 minutes and the children will eat in either the globe, canteen or gym. We are restricted to the number of children we can have eating at any one time and must allow sufficient cleaning time between sittings. The children will always be supervised by staff during eating and playtimes. We will need to accommodate lunch for all children in Primary and Secondary as well, therefore lunches will be staggered:
Year 3 and 4 children will eat lunch at 12:30 pm and then go out to play until 1.15 pm.

Year 5 and 6 children will have their lunch playtime before eating at 1.00 pm.
All children will need to bring their morning snack in their bag in a separate container.
Health and Safety measures
We recognise the importance of parents wanting to drop their children off and pick up from the school at the start and end of the day. We are required to avoid large gatherings and therefore ask that parents bring their children to school and arrive for pick up at the allocated time. The school campus will not be available to use before or after school. Parents who need to come into the school must wear a mask and have their temperature taken before entering the school campus, but we kindly ask that wherever possible parents remain at the school gate. Teachers will all be available to escort the children to their classes on their return until they are confident in finding their way around. We kindly ask that you vacate the premises as quickly as possible both at the start and end of the day.
All children and staff are required to wear masks throughout the day, including during playtimes. Please ensure you choose a mask that is comfortable for your child. Children will be able to lower their masks during PE lessons and when eating.
You will receive a temperature check form that will need to be completed before children arrive at school in the morning. This will be checked before your child enters school. If your child's temperature is above 37.5 degrees or they show symptoms consistent with COVID-19, we kindly ask that your child does not come to school. We will be monitoring the children's temperatures throughout the day and make contact with you should your child need to be collected from school.
Learning Environments
Primary classrooms may appear more formal than we would usually like, however, the children will still have access to learning resources either in individual packs or shared resources, which will be subject to a strict cleaning routine. The children may need to spend more time at a desk than we would usually expect in order to maintain social distancing measures and to comply with EDB regulations.
Siblings
We are aware that a number of children will have siblings in different year groups meaning the start and finish times for the school day may be different. If this is the case, you are most welcome to make arrangements with your children's class teachers to ensure they are dropped off and picked up at the same time. Please liaise directly with class teachers as the arrangement will be individual to your family. We have differentiated the start and finish times at our Early Years campus to allow parents to drop children at the main campus first before taking siblings to the Early Years.
Wellbeing
We recognise that all children are individuals and will approach their transition back to school in different ways. The children's wellbeing is our first priority in supporting their return to school. Teachers will be supporting the children in becoming familiar with their new environments, as well as developing relationships with each other. If at any time you have concerns about your child's wellbeing, please make contact with your child's class teacher or a member of the Primary Leadership Team so we can provide timely and appropriate support. As always, we operate an open-door policy, and you are welcome to make an appointment with your child's class teacher at a mutually agreeable time whenever you need.
If you have any further questions or concerns regarding the children's return to school, please do not hesitate to get in touch.
With kind regards,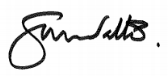 Susan Walter
Head of Primary