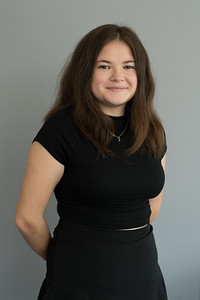 Introduction from DBIS Head Girl
Hana Nicholson
Firstly, I want to preface this by saying a big thank you to all of the students and teachers who voted for me; I am extremely excited to get settled into my new role and begin working alongside the Head Boy for the rest of the year. Although this academic year hasn't started in the way we had all hoped, I want to reassure students, parents and staff that the very talented group of DBIS student leaders will work extremely hard to ensure that we help to foster the most fulfilling learning and extracurricular environment that we can. We are already full of ideas for online activities and events that can be organised to retain the amazing connection that is so indicative of the DBIS community. As well as this, one of our top priorities will be to maintain the wellbeing of each and every student; working closely with Learning for Life staff and Mr Broderick to ensure that everyone is fully supported.
In terms of introducing myself, my name is Hana Nicholson and I am currently in Year 13 studying English, Psychology and Design Technology. I have been a student at DBIS for 10 years. A period of my life in which I consider to be a privilege, so will therefore work to give back to this school for all that it has done for me. Throughout my DBIS career I have worked to be involved in leadership roles, going from being a member of the Student Council as a younger student to being Lightning House Captain in Year 11. During the last 10 years I have also volunteered for many of the charity events that have been held by DBIS and will look to bring charitable opportunities into this academic year wherever possible. Finally, I am a firm believer in ensuring that student life is well rounded so that we all can have experiences in areas ranging from the arts to academics to sports; and will work alongside Head Boy to craft a variety of these types of opportunities.
I am confident that this year will be one full of positive strides for both the school as a whole and its individual members, despite the difficult circumstances we face. However, I am excited to get back to normality as it will allow myself, the rest of the student leadership team, the student body, staff and parents to have more personal and impactful relationships to truly ensure our mutual success. I look forward to meeting each and every one of you as soon as possible but until then I will leave you with my email so that we can remain connected even whilst apart (Hana Nicholson: [email protected]).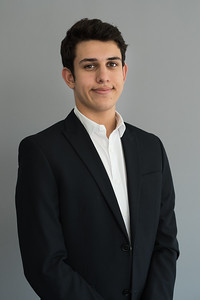 Introduction from DBIS Head Boy
Jayu Patidar
I hope all students are settling in school well and are prepared for another successful academic year!
I am honoured to have the amazing privilege of representing the school as your new Head Boy. As an introduction to myself, my name is Jayu Patidar and I have been fortunate enough to have the very unique opportunity of being at the same school from 2006 to the final year of my secondary education.  This has enabled me to see the school develop from a small primary and kindergarten to its current state. Utilising this opportunity I am currently studying A Levels and my electives are Biology, Design Technology and Physical Education. In addition, my hobbies predominantly focus on sports as I have been an avid rugby player since the age of 4 and now play for the club team USRC Tigers and have previously represented HK rugby.
What a year it's been!  Not being able to have that freedom of going back to your home country to see family and friends is a sacrifice we have all had to make during these peculiar times. During this time it has made me appreciate much more how important simple social interactions are, which I may have taken for granted previously.   As such, helping all students development strong and effective relationships with those around them is something I would like to focus on in my tenure as Head Boy.
My other aspirations for my time in this role could go on forever but to name a few would be to improve student voice by helping to maintain strong connections between students and teachers.  Another relationship I would like to help strengthen is between year groups and phases of our school community.  For me, this is especially important as one day my younger peers will be in the same shoes as me (hopefully minus COVID 19) and I would like to see positive and strong relationships continue to be a high priority at DBIS.  I will be working collaboratively with our Head Girl, Senior Prefects, Prefects and Mr Broderick to help establish and maintain this ethos across the whole school community.   This is just the tip of the iceberg for what I hope to achieve as Head Boy to benefit the lives of all students and make their time at DBIS the most fulfilled as possible.
My underlying goal behind this is to help ensure, that through these strong and positive relationships, all enjoy learning and have a well balanced life between academics and general wellbeing. I would like parents to have full confidence that their children will leave home in the morning and return in the afternoon with smiles on their faces and enthusiastic to come back the following day.  I look forward to being able to get back to normality, to see all the old and new faces of the DBIS community and to work alongside the Student Leadership Team to implement changes that will benefit the school and community for years to come.
Introduction from DBIS Senior Prefects
Leif Buechi, Olivia Flavell & Giulia Wehry
We are honoured and excited to become our schools first Senior Prefect team!  We are all Year 13 students, studying subjects ranging from English Literature to Business Studies and collectively we have a total of 28 years here at DBIS.  We have also held various roles representing the school from House Captain to representing DBIS at FOBISIA events and relish the opportunity this new roles gives us to represent the school in a new way.  We hope to provide a great legacy for future students to aspire to!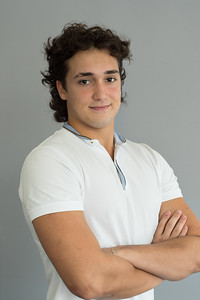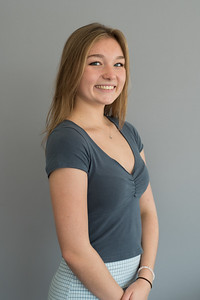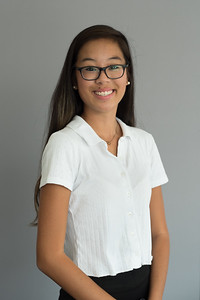 Introduction from DBIS Prefects
Moa Alkas, Isobel Beech, Brett Bothma, Akshat Dagdi, Rebecca Destexhe, Keara Doomasia, Katama Hazelton, Eleanor Lambert, Tari Paul, Zac Short, Tahlea Sutherland, Parker Thompson
We are your new Prefect team for 2020-2021 and we could not be more thrilled to have the chance to work with you, staff and parents to help make DBIS the very best that it can be as school and a community!  Together we promise to work hard to listen to you, act on your feedback and implement changes that benefit you all.