Dear DBIS Families,
Friendship Choices for 2020-2021 Classes
As you will no doubt know, DBIS remains committed to helping children develop as independent learners who have the ability to build successful relationships with existing and new friends. An important part of this process is to ensure that they are in learning environments that are balanced and filled with opportunity.
Class mixing for the new school year (2021/22) is the first part of this development. We do this on an annual basis which is beneficial for children as it allows:
Greater development of social skills
Growing independence
Broader friendship groups across the year group
The creation of balanced classes
Ensuring the best possible placement of all children is a priority for the school. Careful consideration is given to the points outlined below before any decision is made about the class your child will be in.
Considerations always include:
The friendship requests, ensuring every child will have at least one chosen friend in their new class
The balance of boys and girls
The number of EAL/native English speakers in a class
Creating classes that have a broad range of abilities and learning needs
Integrating new students alongside existing students
When necessary, we include consultation with the Inclusion and EAL teams in order to effectively support the decision making process. The school leadership team reviews the proposed class groupings against the considerations above, and once classes are finalised the unique needs of each class are taken into account when matching new classes to a teacher.
As a parent you can support the class mixing process by:
Discussing with your child his/her reasons for friendship choices
Choosing four different friends (remembering these are not ranked)
Helping your child understand that new classes are a great opportunity to make new friends
Reminding your child that it is not possible to place him/her with all the requested friends
Completing the Friendship Jotform on time
The process of choosing friends is also supported here in school by our class teachers, who not only know your children extremely well, but know how their in-school relationships and friendship do, and sometimes do not, support their individual learning. Class teachers will speak to their students to remind them to be sensitive of others and not openly discuss their choices. We would appreciate if this message could now be reinforced at home.
To make the choices, please use the link below and complete the jotform:
https://www.jotform.com/200908811724453
This form will close on Sunday 2nd May 2021. For further information, please refer to the frequently asked questions below.
Kind regards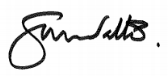 Susan Walter           &           Hannah Cole
Head of Primary             Head of Early Years
Frequently Asked Questions
Below is a list of FAQs which should cover the most common questions you may have. However, please contact your child's current class teacher, or myself,  if you have any questions or concerns not covered below.
Can I leave the friendship choice for the class teacher to make?
Yes. We have many parents who are happy for the class teacher to make the friendship choices. The class teachers know the children very well and will happily pair up your child if you would prefer.
Are the friendship choices ranked?
Definitely not. It does not matter which order the friends are chosen in. We do not expect the children to be ranking their friends. Some parents may ask their children for a long list of friends and then choose 4 for them.
Can I request a specific teacher for my child?
No. For us to balance the classes and achieve an even mix of students, the taking of individual requests would make the entire process unmanageable.
My child has two close friends, will they all be together? 
Please place four different children's names on the form and we will do our best to ensure at least one of those requests is met. It is possible they will be with more than one friend but we cannot guarantee this.
If my child chooses just one friend, will they be guaranteed to be with them?
We require four choices as this gives us the flexibility to create new classes. If only one friend is chosen, we cannot guarantee they will be placed with them so the class teacher will need to add three additional friend choices. We therefore ask for four friends to be chosen.
Can my child choose friends from another class?  
Yes. Please make sure you know their first name and last name and the class they are in.
My child has just arrived at DBIS and we are not sure who his/her friends are?  
If your child has already made a specific friend or two, please write their name on the form.  If not, your child's teacher will try to identify a possible friend or friends, and we will take that into consideration as we place the children.
When will we find out who our child's teacher will be? 
We will inform parents before the end of Term 3 along with the end of year school report.